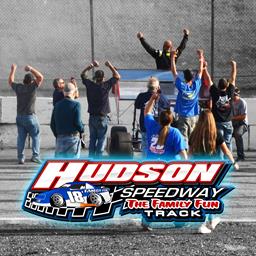 ---
Bryon Callen Named Race Director
We are excited to announce Bryon Callen has accepted the position of race director
Bryon has served in multiple positions at numerous race tracks for years. This is also his 25th year as a starter throughout the northeast, Including the Stafford SRX series shows, ISMA, ACT, GSPSS and the 10 years of the DT100.  
Steve Gran, General Manager of Hudson Speedway had this to say "I am excited to have Bryon on board. I really feel he will do an excellent job just like his dad. It's great to have a Callen back in the tower and I look forward to working with him."
Please give Bryon a warm, happy Hudson Speedway welcome when you see him. Welcome aboard Bryon!!
---
Article Credit: Mark Beaudry
Submitted By: Mark Beaudry
Back to News